There's never been a better time to work differently.

Whether that's in the same company or starting out on a brand new path.

And this is where you start.

Introducing Melissa Jenner : Global Leader in Career Design
The solution starts, with one single courageous step.  
Sometimes all it takes is a conversation.  My purpose is to help you change your life.  And it starts now. 
START NOW was founded by me in 2015, out of a deep desire to help others re-build their careers and find new joy after my own experience.
After 25 years working in some of the world's largest corporations, I realised my identity was enmeshed in my career. And working like I was, wasn't working any longer. Trained in Design Thinking at Stanford d-School, I realised the personal innovation challenge many people face – re-imagining and building a career they love – needed a better process. So I designed one.
If you'd like to meet me to learn more about my approach, and understand if this is the right programme for you, or just get some quick tips – I'm available.
You can book a FREE 20mn consult to talk about what's happening for you, explore options, and hopefully gain one quick thing to start working on! Plus I can tell you more about "How to Build a Career to Love" and my approach working 1-1 with executives.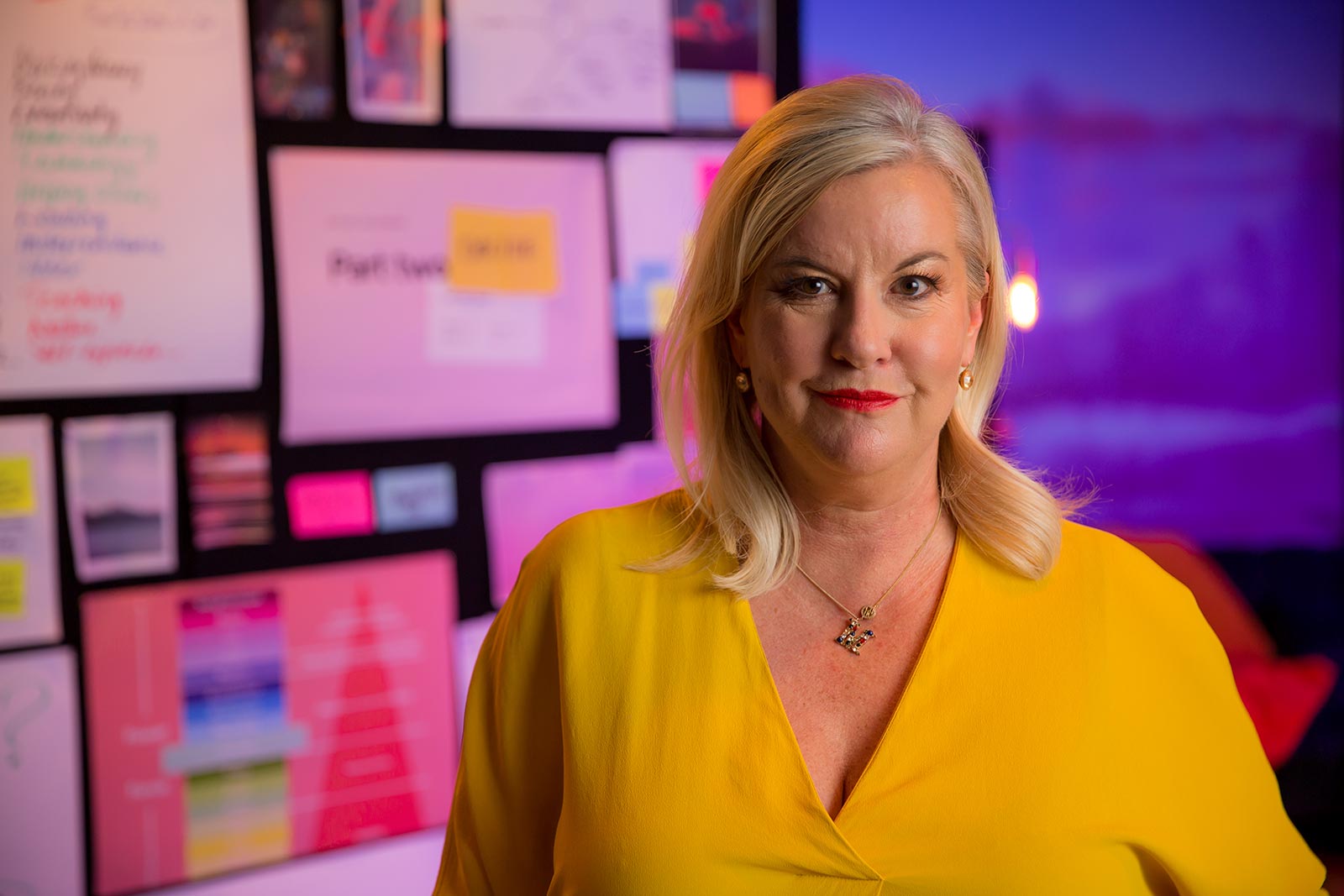 Gain access to world-leading tools and advice and start planning your future.
Figuring out if you are in the right job, or what else you could do with your talents, is one of the most complex challenges we face
I've just made it a lot easier.
Designed to meet you where you are getting stuck, and guide you forwards
Because everyone's journey is personal, I don't enrol you in a group workshop.  I allow you to work on your ideas privately, taking away the complexity with a world-leading, innovative & proven process. 
You will get full access to all my video tutorials, tools & advice that will help you get started from home, working at your own pace. Then if you need support to navigate your choices, you can book 1-1 career guidance with me directly.
My method is proven to give you:
When you are trying to change your life, you need a good process. And a guide.
There's never been a better time to invest in you. That's why I've made it affordable, and easier than ever, to access world-class career planning. I would recommend choosing the Premium Service, that includes 1:1 career planning, or simply purchase the self-guided online course and work at your own pace.
*All Prices are in AUD as our learning platform (thinkific) does not yet support NZD.​
Career to Love Premium
Online course + 1:1 career guiding with Melissa Jenner
18 video episodes + activities

3 x hours of 1-1 career guiding

FREE set of Values Cards ($59 value)
Online Course
Buy once and save
FREE set of Values Cards ($59 value)
Online Course
My full online programme
$
200
3x monthly payments
FREE set of Values Cards ($59 value)
Online Course
Split payments by 4
$
155
4x monthly payments
FREE set of Values Cards ($59 value)
Single Guided Episodes
Make a quick start, by just buying what you need.
Choose the activity that suits your needs

Pick from 18 guided tutorials & activities
Watch a 5-minute free preview
Want to learn more about the programme and my approach?  Take a sneak peak into our most popular Episode:  PURPOSE and start building a career to love right now!
Trusting Career to Love gave me personal insight and incredible clarity on what I want my future to hold. While emotionally challenging and hard work, this was without doubt the best personal and career development course and toolbox I've experienced. The genius of Career to Love is how Melissa has integrated multiple strands of world leading self-development tools, career design ideologies, and crafted them into focused modules with practical activities to guide decision making and future focus.
"This process helped me pinpoint where I want to end up in my career, but importantly what is the 'right thing for me right now'. It helped me recognise that by staying where I am, I can develop the skills and network I need to get me to my future goal – I don't need to leave my company at all! Which has been really beneficial and unexpected. Would highly recommend the approach to give you clarity".
Melissa has the kind of deep experience and approach to make working with her a simply awesome experience. She challenged me to think broadly, creatively and also courageously and in so doing, I got much needed clarity on my professional value and possible future paths. Highly recommended!
Melissa has an amazing ability to help you very quickly understand your core drivers. She is very insightful, and her methods were easy to follow. I'd recommend Melissa and this programme to anyone who is looking for a change of direction and renewed purpose in their career.
Melissa's ability to help you to truly get to the heart of what "you are about and what drives you" is amazing. As a result of this process I was able to look for - and get - the job I truly wanted. I'm still in that job and deeply passionate about it!
Making the decision to leave a safe corporate job is never easy. For me there was a lot of risk involved, but this process helped me to minimise those risks by identifying the right options for my skills and values. I have now forged a new and profitable business as a result. Without the kick-start this process gave me, I would be a lot more lost and not certain it would have even happened!
This programme has proven to be incredibly insightful, encouraging and worthwhile. I'm excited to embark on my new career path, with an activation plan laid out. I am raving about this service to all who will listen. Would 100% recommend, well worth the investment!
Melissa's energy, experience, knowledge and enthusiasm delivers self discovery, awareness and growth to both professionals and Startup's. I can honestly say that every founder that has had time with Melissa, comes away with positivity and forward-drive