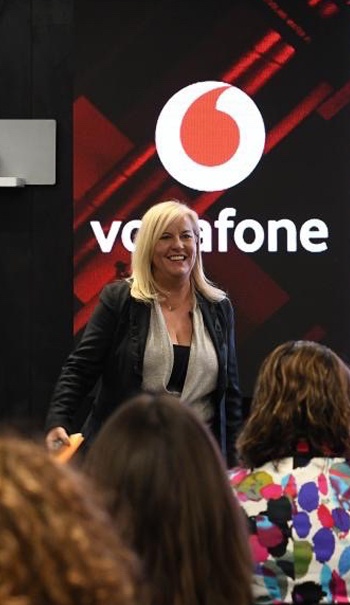 Becoming a leader takes courage, as well as creativity. And creativity takes practice.
The most creative leaders rattle cages, listen to their intuition, move fast, have convictions and stick to them, and don't only do what's expected of them.
Does your company – or do you – need more of this?
In the new world of work, there have never been more opportunities for creating value. But it takes courage to move away from the 'middle' and design businesses that are not only profitable but have sustainability and purpose – for both customers and employees.
We support companies and leaders to build this capability, with world-leading design solutions delivered either with you or for you.
Business Model Design & Validation
Whether you are starting a business from scratch, or re-modelling your existing business to be more viable, we have proven tools and methods to guide you.
We start with the core components of business design – who are you serving, what problem are you solving and what is your minimum viable proposition?
Once you have a clear vision on this, we support you to get active – with testing and experimentation to validate your idea. Using world-class Human Centred Design, Lean and UX principles we can get your business started or re-started effectively and fast.
"The START Now process helped me to minimise the risks involved in starting my own business by identifying the right options for my skills and values. We then built a sketch plan for the new business model which gave me a lot more confidence to get started, and take the jump.
We are now actively trading and forging the future of our new business and without the kick-start the process gave me, I would be a lot more lost and not certain it would have even happened!
Thanks to Mel and her team for being a sounding board and putting us on the path to grow what has become a successful venture"
– Paul Siratovich, Founder & CEO, Upflow
Service & Customer Experience Design
It's no longer possible to stay static – the world is changing, and so must you. Consistently re-designing and evolving your service and customer experience model is critical – to not only keep up with customer's expectations, emerging technology, but also your own ability to generate new value.
We work with businesses to re-design all or part of their services model to create more value. We create personas of your customers, map existing journeys, look for pain-points and opportunities for new value creation, and then design new higher-value product or service offerings. We also work with 3rd party suppliers to ensure execution occurs – not leaving you with a solution that you can't implement!
Using world-class Human-Centred Design and UX principles, we are able to generate greater loyalty from existing customers, and increased margin from new offerings.
"START Now came into our business at a difficult time. We needed to pivot and Melissa brought clarity and a fresh clear direction that helped us understand our true value proposition opportunity in the market. It's had a material and lasting impact on our bottom line, and I'd happily recommend their work to anyone"
– Christopher Boys, Founder & CEO Katabolt
"My business was experiencing fast growth and I needed to re-design the model to be more scalable. Melissa designed a new service & customer experience model that not only 'productised' our existing processes but gave us ways to generate improved customer value and new revenue using digital tools. The process was short and sharp and was very efficiently run".
– Bridget Johnstone, CEO Equal Exes
Design Thinking & Innovation Training
In the new world of work, the role of the leader has fundamentally changed. More and more organisations are calling on their leaders to lead with their right brain – enabling and unlocking creativity from their teams to fuel innovation. Yet without a toolbox, this is a big ask.
Human-Centred Design (and Design Thinking) is widely regarded around the world as the key to unlocking in executives – of all ages, stages and background – access to their inner creative. It is a proven methodology which will enable your leaders to rapidly become more agile and creative – unlocking from within your existing workforce possibilities that will keep both your talent engaged and could fuel your next round of innovation.
We are regarded in New Zealand as leading experts in training and creating leadership cultures that embrace and integrate human-centred design into existing organisational structures quickly. We work with your people inside the organisation to teach and mentor them in how to shift their working patterns to embrace these new ways of working.
"Melissa is a leading thinker in her field. She has a refreshing, inclusive and innovative style to training teams and individuals and is flexible to work with. She takes personal responsibility for individual outcomes and is a really valuable member of our teaching team. Our Masters and Postgraduate students all enjoy her sessions and often refer back to the tools she has taught them as they continue to develop their projects".
– Frances Valentine, CEO, Tech Futures Lab