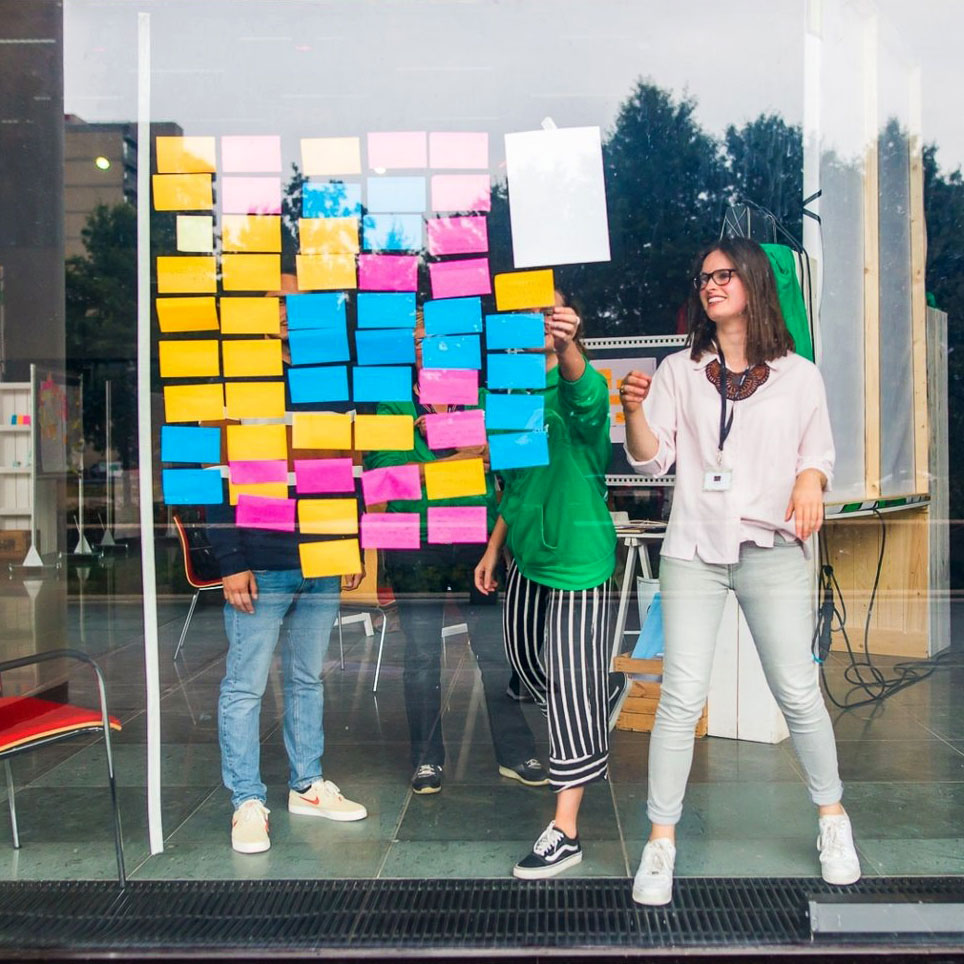 In the new world of work, the role of the leader has fundamentally changed. More and more organisations are calling on their leaders to lead with their right brain – enabling and unlocking creativity from their teams to fuel innovation. Yet without a toolbox, this is a big ask.
Design Thinking is widely regarded around the world as the key to unlocking in executives – of all ages, stages and background - access to their inner creative. It is a proven methodology which will enable your leaders to rapidly become more agile and creative – unlocking from within your existing workforce possibilities that will keep both your talent engaged and could fuel your next round of innovation.
We are regarded in New Zealand as leading experts in training and creating leadership cultures that embrace and integrate human centered design into existing organisational structures quickly. We work with your people inside the organisation to teach and mentor them in how to shift their working patterns to embrace these new ways of working.